OTL are long standing suppliers of Discount Range Solutions to the Major Retailers, Wholesalers and Independent Stores both in the UK and overseas.

Providing a unique range of both food and non food products across 52 categories we are a dynamic, fast growing company who pride ourselves on our ability to deliver outstanding value products, suitable for any business wanting to compete in the ever growing discount arena.

<< Scroll left and right to view our showroom>>
We are a company dedicated to providing our customers and end consumers with outstanding value. We don't compromise on quality or safety and work hard to ensure that we comply with all relevant legislation so our customers and consumers can be confident in the products they buy. We go the extra mile for our customers to make sure that we don't just understand what they need but aim to over deliver against what they want. Often spending many hours building bespoke solutions to give them a competitive edge in the market place. We are constantly searching for new and innovative products and categories around the world to provide our customers with fresh wholesale and retail solutions. We are honest and straightforward to deal with.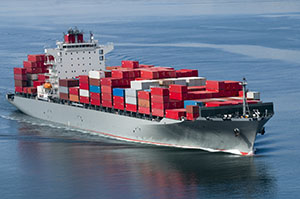 Our extensive
network of reliable factories
across the globe coupled with our 50,000 sq ft warehouse in the UK gives us competitive advantage when it comes to sourcing and maintaining supply to our customers. Our
offices in China and Europe
ensure that factories are regularly inspected to meet our exacting quality standards and specialise in export documentation, quality control and sourcing new and innovative products for our customers.
As you would expect we are experts in
shipping products efficiently and effectively
around the world utilising multiple forms of transport to meet customer deadlines. Our
integrated systems
track the status of all orders in transit and we receive daily deliveries into our warehouses.
OTL currently have 26 owned brands including Bloome and Keep It Handy which you will find in several well known retailers. Just because a product offers great value doesn't mean that it cant look fantastic. That's why our dedicated creative team design all our own packaging and labelling which makes our products stand out from the competition on shelf. We also provide Private Label design services to our customers so please contact us if you would like us to tailor our products to suit your business needs.
We Are Proud To Be Trusted By